from the October issue
Exhibit/208 / Albuquerque
Closing Sat, Oct 6, 4 pm.Read about Creightney's process in this month's 
Studio Visit
 and be sure to catch his show before it closes.
5 x 5:
five picks for the next five days

New Mexico Museum of Art / Santa Fe
Fri, Oct 5, 5-7 pm.
Good Company explores the role of artist communities in New Mexico through works by members of the Taos Society of Artists, Los Cinco Pintores, Transcendental Painting Group, Rio Grande Painters, and the Stieglitz circle.
El Museo Cultural / Santa Fe
Fri, Oct 5, 6-8 pm
Drawing from a rich body of sources—literature, myth, and Renaissance and Baroque painting—Witkin creates elaborate tableaux that explore perverse, erotic, and religious concerns.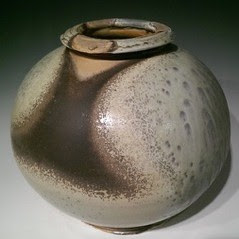 PAPER SOCKS AND CERAMIC SANDALS
Read Lockhart / Taos
Fri, Oct 5, 5-8 pm.
Wood-fired ceramics by John Bradford and paintings by Bennett Strahan.
Molecule  Design / Santa Fe
Fri, Oct 5, 5-8 pm.
Fluorescent plexiglass sculpture by Colin Barker convey an exploration into the mystery and beauty of light through prismatic references and metaphors.